A recent survey of British funeral directors revealed a significant change in the choices families made when arranging memorial services for their loved ones. Last year, 70% of funerals had replaced traditional hymns with pop music. The list of the most used tunes ranged from old standards to hits from recent years (including a dash of Celine Dion, Whitney Houston, and Adele). That's not the most concerning aspect of this survey.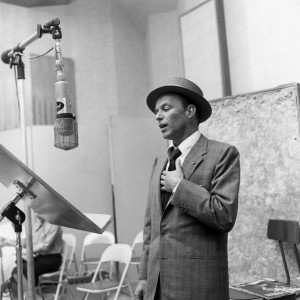 The most popular track at funerals (played at 15% of them) was My Way by Frank Sinatra. The song was originally written in French and reworked into English by Paul Anka. Even now, the tune is probably echoing in your mind. (I apologize if it stays there too long and annoys you later.) While that's not my favorite tune by "Ol' Blue Eyes", it is a very well known song that speaks of triumph over adversity. There's certainly nothing wrong with living a full life with few regrets.
What is troubling is the underlying theme of the song – especially when chosen for a memorial service. Think of it…having the final statement of your entire life summarized by an unyielding reliance upon self. Far too many act as if we answer only to ourselves. In fact, we invite trouble into our lives when we do things "our way." The Bible describes in detail the failure of doing what is right in one's own eyes…of failing to submit to an Almighty God.
For what is a man, what has he got?
If not himself, then he has naught
To say the things he truly feels
and not the words of one who kneels
The record shows I took the blows
and did it my way! 
I'm all for strong character and firm convictions, but God's Word reveals that the wisest move we ever make is to bow to the One who has created us. In contrast to Sinatra's bold declaration, the psalmist asks a related question:
Lord, what is man, that thou takest knowledge of him!
or the son of man, that thou makest account of him!
Psalm 144:3
May we each learn to yield our will to God's. Only when we act in humble obedience will we experience His greatest blessings on our lives.